INDIAN HEAD MASSAGE (AYURVEDIC MASSAGE)
Not just a head rub! - This centuries old therapy (still used as a daily routine by families from the youngest member through to the oldest in India) targets tension held in your upper body as well as balancing areas of excess or depleted energy throughout the whole body and mind.
BENEFITS OF INDIAN HEAD MASSAGE
There are many benefits from regular treatments including relief from Muscular Tension, Stress, Mental Fatigue and Headaches,it can also improve Skin and Hair condition and Boosts Circulation, Lymph Drainage & your Immune System.
An Indian Head Massage with Ling-Chi Holistic Health can be performed anywhere making it incredibly versatile and ideal for the workplace, proven in helping to improve staff moral and decrease absenteeism.
It can be given to a client through clothes or by using oil directly onto the skin and scalp (boosting the effectiveness of the treatment as this allows the oils to penetrate the skin thoroughly) and can be adapted to each individual's needs.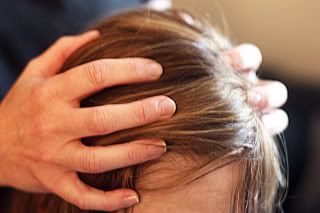 WHO CAN BENEFIT FROM AN INDIAN HEAD MASSAGE WITH LING-CHI HOLISTIC HEALTH?
Anyone including children, elderly and pregnant women, which is why it is so popular.
There are only a few contra-indications and as with all my treatments these are discussed fully at the initial consultation.
----

MIXED TREATMENTS AVAILABLE:
Why not choose a mix of treatments with Ling-Chi Holistic Health and give yourself or a loved one that extra special and much needed time out to truly relax, re-fresh and re-balance. Choose the treatments you would like and a tailored price and timing will be given before booking confirmation.