REIKI
Reiki is an ancient form of healing, rediscovered in the late 19th Century in Japan by Dr. Mikao Usui. The word 'Reiki' means 'Universal Energy' and is a non-evasive hands-on healing therapy, freeing blocked energy and re-balancing the whole mind, body and spirit. Illness can be a time of great stress and Reiki can help us cope by encouraging relaxation and bringing balance to mind, emotions and our physical being.
WHAT ARE THE BENEFITS OF REIKI WITH LING-CHI HOLISTIC HEALTH?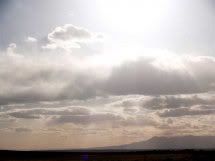 Deep relaxation promoting a calm, peaceful sense of well being
Aiding healing of problems of a mental, emotional and spiritual level
Pain relief and control
Increased energy levels and clear thought
Accelerated wound healing
Regular Reiki treatments promote a calmer response to life's changes and will enhance everyday living
The gentle energy of Reiki is easily adapted to most medical conditions and may be used safely by people of all ages, including the newborn, pregnant mothers and the frail and elderly, working effectively alongside orthodox healthcare to heal and re-balance. It is a very beneficial treatment for those who are unable to receive other therapies such as massage.
WHAT DOES A REIKI TREATMENT INVOLVE WITH LING-CHI HOLISTIC HEALTH?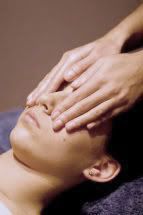 The client can receive a reiki treatment either laying down or seated at Ling-Chi Holistic Health, the treatment is given with the client fully clothed and involves the therapist scanning the client's physical aura for inbalances in the energy field, the therapist then performs a series of hands on and hands off positions channeling the healing energy to the client.
Many clients experience a deep sense of relaxation and well-being during a treatment and sometimes feel sensations of heat or tingling, all of which are part of the healing process.
----

MIXED TREATMENTS AVAILABLE WITH LING-CHI HOLISTIC HEALTH:
Why not choose a mix of treatments and give yourself or a loved one that extra special and much needed time out to truly relax, re-fresh and re-balance. Choose the treatments you would like and a tailored price and timing will be given before booking confirmation.


----