Paraffin Wax Treatments
Paraffin wax is a proven healing treatment used by Hospitals and Therapists for many many years.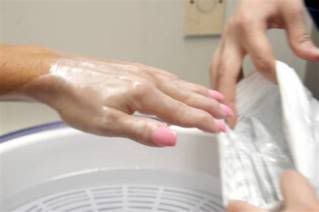 It not only leaves hard and dry skin renewed and wonderfully soft but its healing properties are immensely beneficial for joint pain including rheumatoid and arthritic conditions, muscle injury, and those annoying aches and pains.
Here at Ling-Chi Holistic Health we offer a paraffin wax treatment at an affordable price, making it ideal for those unable or unwilling to have a more hands-on treatments.
By painting the wax directly onto the affected area and covering with specially formulated film you will feel the difference almost immediately, allowing most areas to be reached effectively.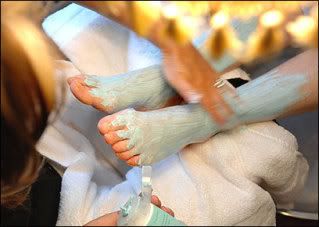 When treating the hands and feet, Ling-Chi Holistic Health uses special mitts and booties along with essential oils to assist the healing process.
Treatment cost is for each individual area treated (Both hands count as one treatment as do both feet) and will take approximately half an hour.
MIXED TREATMENTS AVAILABLE WITH LING-CHI HOLISTIC HEALTH:

Why not choose a mix of treatments and give yourself or a loved one that extra special and much needed time out to truly relax, re-fresh and re-balance. Choose the treatments you would like and a tailored price and timing will be given before booking confirmation.